This page is a compilation of research material, found and collected during the research for this project. Below, you can find a very wide ecology of resources, from essays, photographs, videos, documentaries, news articles, official documentation, cartography, websites, blogs, objects, tools, sculptures. These materials played a crucial role in understanding marble holistically, from an animist perspective to a governance issue, a material of expression for classical sculptures before Christ, to the tools that mine and transform this 'resource', from its geological structure, mineral structure and how these different agents have been weaving a network of agents, and actors on the landscape, categorising it and quarrying it for exploitation.

It is a long history woven in or rather — with — time. Much as with any network thread, the possibility linkage is immensurable. The archive thus assumes itself as plastic material, an assemblage, in Fluxus. Furthermore, it reveals not only the selected resources but also the resources omitted.



In this archive, I tried to collect things that were important to me, to my investigation and to the development of this project. It serves only to prove it's incompletion. Albeit personally, this is perhaps the most interesting point. The incompleteness of this project draws the possibility to be but a provocation, a starting point, to your sensibilities, and your own investigation by revealing the vast extent of these nuanced and interconnected networks often overlooked when gazing the landscape and materials that surround us.

The seemingly anarchic order of this archive attempts to achieve and non-structural and non-hierarchical form of researching. By making things somewhat difficult to find, unexpected connections might occur. Additionally, browsing through different points-of-view, and different disciplines is, an attempt to grasp a more holistic view over these issues. Often in separation, speaking nearly different languages, using their terminologies, aesthetics and imaginaries, archives are compartmentalised, and in here, just as in Borges Celestial Emporium of Benevolent Knowledge (1948), reshuffled.

Moreover, it reveals a critical point to this project: empathy, and the scientific difficulty of understanding the world sensitively, and outside of a functionalist, anthropocentric view.

Lastly, it mustn't be omitted that these materials constitute part of my artistic practice. This archaeology of knowledge is precisely the critical analysis of these elements and the possibility of forming new, ambiguous relationships between them.


— João Gil, 2020



Database last updaded:
Sep 2020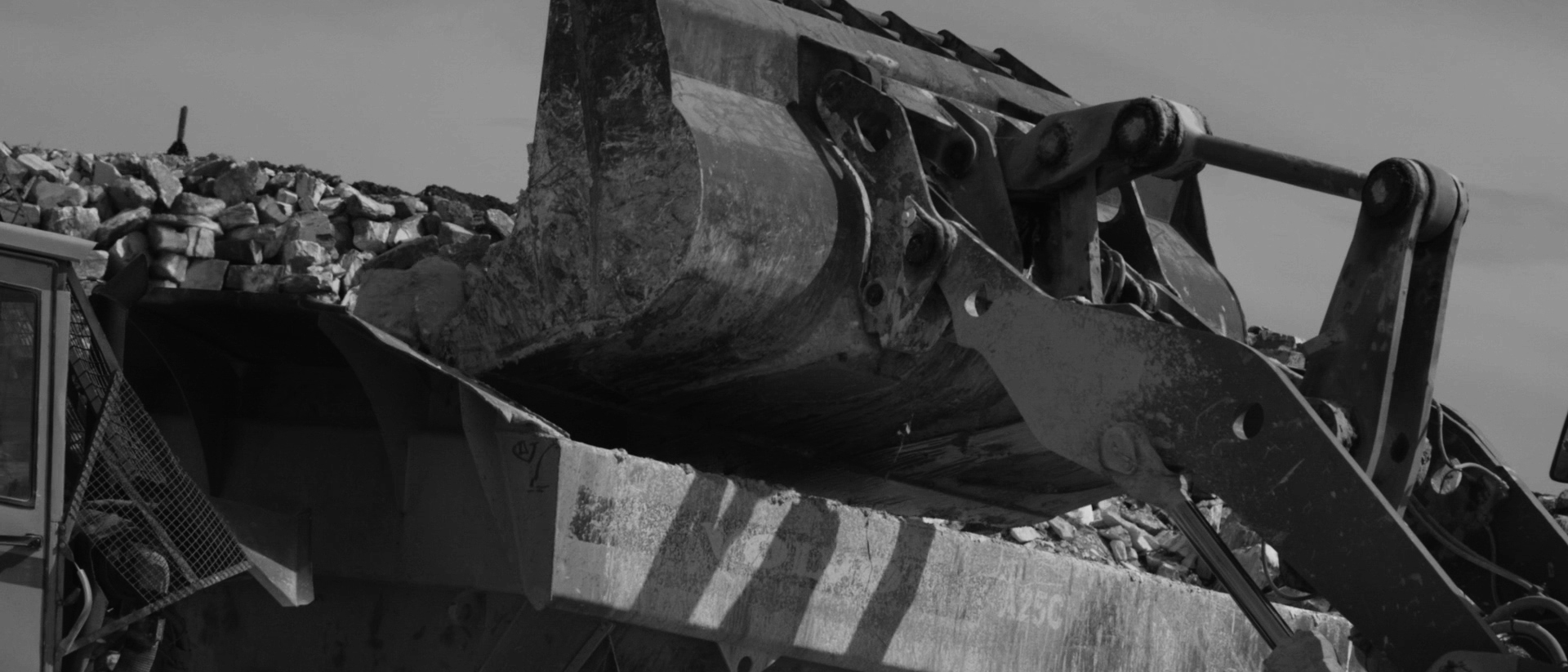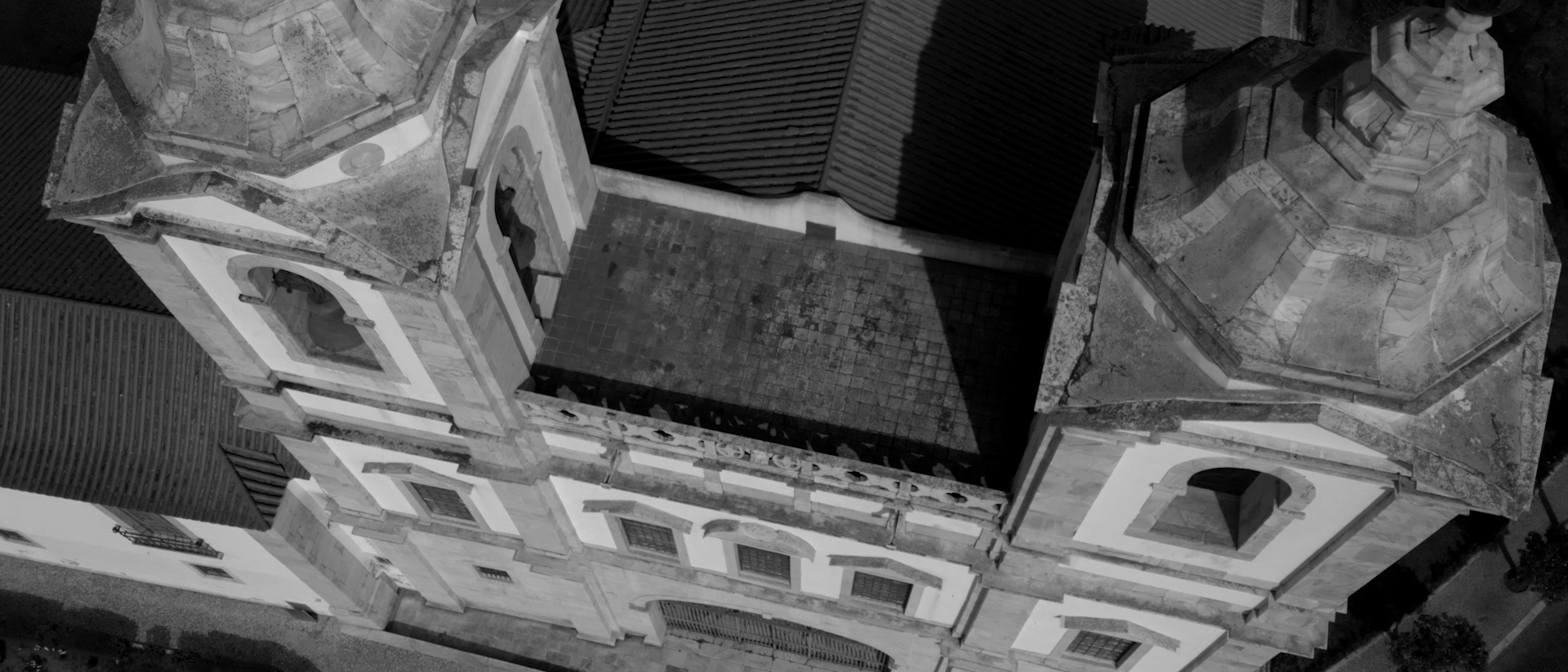 ---
---
Technical


Anticline (2020)
HD video, 21:9, black and white, AAC, 13:13, Portugal
Production: Independent
Director & Cinematography
Original Soundtrack
Mastering
Additional Camera


Additional Images
Sound Courtesy

Location


João Bragança Gil
João Poppe Toulson
Donato Panaccio
Anat Uziely


TVI24, RTP1, SIC, Marinha Portuguesa
FreeSound.org

Estremoz, Borba e Vila Viçosa — Alentejo, Portugal


Logline

---
Anticline is a visual essay that documents the transformation of the landscape into products, focusing on the marble industry in Portugal, following a tragic landslide in November 2018. However the film explores larger ecology of harm, intending to develop an empathetic gaze in which we experience the extraction and transformation processes from perspective of the stone.
Synopsis
---
Plucked from the ground, we flew over the landscape. In the blink of an eye everything has changed. A hundred-meter chasm extends below us. We suddenly fall into a vortex. The machines, which appear to us as prehistoric creatures, have taken control.
We are transported, pulled, cut and deposited by rusty shovels choreographed by hydraulic rods, under the vibration of the engines that impose the rhythm and accelerate the time.
— João Gil
In the anticline of Estremoz-Borba-Vila Viçosa in Alentejo, is located one of the oldest and most productive marble extraction industries in Portugal and the Iberian Peninsula that deeply marked this region.
The movie approaches the problematic of the transformation of the environment into commodities, from a point of view that intends to be that of the stone itself, in which we can find the huge quarries, some more than a hundred meters deep, thus exposing these monumental scars. The testimony falters between the stone, the machines and the landscape, where humanity seemingly ceased to exist.
The narrative documents fragments of this exploration, where we find habitats dominated by cranes and disfigured by heavy machinery, functioning almost as an industrial archeology, in which we are placed as witnesses at the center of a scar that extends for over 40 kilometres and whose epicentre is a tragic landslide of a 100-meter stretch of road, in November 2018, which claimed a number of fatal victims. Observing the ecology of the different players, Anticline brings to the surface traces and artefacts composed of micro-narratives that document and witness the profound and continuous subjugation of the landscape.
Framework

---
The earth is, like our own skin, fated to carry the scars of ancient wounds.
– F. Braudel, 1986
Anticline explores the problematic of the landscape and the transformation of the environment into industry. It starts from the tragedy of Borba's accident (Alentejo, Portugal, 2018), in which a 100-metre stretch of the road EN255 collapsed into the quarry following a landslide with X fatal casualties. This project looks not from the human point-of-view, historically and scientifically, nor at this tragedy from the spectacle of disaster, but instead from the subjectivity of the stone, asking a question that seems an impossibility - How does this feel to the stone?
Marble extraction in Portugal has a long history. Dating back to the Roman Empire and used to build monuments. It has been widely associated with the landscape, attached to a sense of national prestige and exploited through tourism. Tourists from all around the world, visit cities, cathedrals, monuments and squares enchanted with marbled scapes that embody mankind's achievements.
However, it is rarely understood the reversed cathedrals of the quarry pits, and mechanics that surround these constructions.
The Anticline of Estremoz is an area that extends for 45 km by 8 km with a distinctly elliptical shape and links Estremoz-Borba-Vila Viçosa. The stretch of road that collapsed was the main connection between Borba to Vila Viçosa. Within the Anticline, we find marble stones that trace the last six to seven hundred million years.
This area has undergone uninterrupted extraction and its industry has been in continuous growth since the beginning of the 20th century. Through the machines found on site, we can track these developments as a form of industrial archaeology.
The photographs depict the quarries as "ruins in reverse" that appear simultaneously in construction and destruction; engineered, and continuously iterated by machines.
This project invites a gaze of affinity, rather than industry, by looking at the ecology of harm that surround these sites and establishing an empathetic relationship with the landscape and "geontologies", reinforcing an imaginary in which we think with the soil, rock, and the landscape to question the culture-nature divide model that promotes the construction of these monumental scars. Thus allowing the possibility to explore imaginaries of relational personhood, the distribution of harm, and the limits of vulnerability, questioning notions of the inorganic as passive and inert, freely to be explored.
---
João Gil

Director & Cinematography
---
Joao (Lisbon, 1989) Is an artist and researcher currently based in Lisbon, Portugal. Graduated from his BA in Industrial Design in 2013 and from an MA in Industrial Design at Central Saint Martins, UAL in 2016. Before he had studied Fine-Arts at Lisbon's Academy of Fine Arts from 2008 to 2010.
He worked as a Designer for the studio KRAM/WEISSHAAR, (2014-2015) and several clients as a freelancer and as a researcher, including for the Camden Council (2015), the Design for Social Innovation Lab (2016) and Canon (2016-2018). He was part of a Residency at the Olympic Park in Hackney, in collaboration with Public Works (2015). He was a speaker at Darefest in Antwerp (2016).
And an Original Portuguese Project consecutive nominee in 2014 and 2015 attributed by Serralves Foundation. He has a history of collaborations with multiple disciplines and collectives including Anita (2011-2013) and Yuuts Ruoy (2013), a performance collective.
He has exhibited in London, Athens, Lisbon, Porto and Caldas da Rainha, including at Lisbon's Triennale of Architecture (2013), The Institute Effect exhibition curated by Dani Admiss (2013), The Intelligent Optimist at London Design Festival curated by Ulrike Oberlak (2016).
The return to his activity as an artist is marked by a deeply research-based practice, in which he takes some of his experience as a designer and researcher, with particular interest on a hybrid documentary-fiction practice, that functions as ambiguous and open-ended archaeology, focusing on the effects and implications of technology by looking at the large ecology of human and non-human actors and the problematics of human intervention. Other themes include a particular interest in notions of time, entropy and decay. His work spans from photography, video, sculpture and installations, writings and production of zines, resurfacing of archive materials and working with found footage to investigate the ambiguities between history, culture, landscape, geology, industrial processes and how technology shapes and mediates our identities and environments.
Resisting categorisation, introspectively, Joao also investigates explores how artefacts, myths and technologies influence cycles of construction and deconstruction of the self.
Currently, he is working on Anticline, a research-based film on the problematics of the marble quarrying industry in Portugal.
︎︎︎ Website
︎︎︎ Instagram
João Poppe Toulson
Original Soundtrack
---
Born in Lisbon, Portugal in 1992, João Poppe Toulson has a degree (BA) in Audio Production from SAE Institute London (2014).
After finishing his Bachelors degree, João decided to turn his focus to the Fine Arts and spent 4 years working in the industry at renowned Mayfair galleries, David Zwirner and Hauser & Wirth, as well as Frieze Art Fair and Tate Modern.
In 2018, João turned his fascination with sound towards his own artistic practice. Soon after, he was invited to join a collaborative project as composer and sound designer. 'The Rite', a film commissioned by the Royal Opera House and Nowness, went on to receive multiple nominations across a selection of international film festivals. João was awarded 'Best Music' at Athens Fashion Film Festival.
João lives and works in London, UK.
︎︎︎ Website