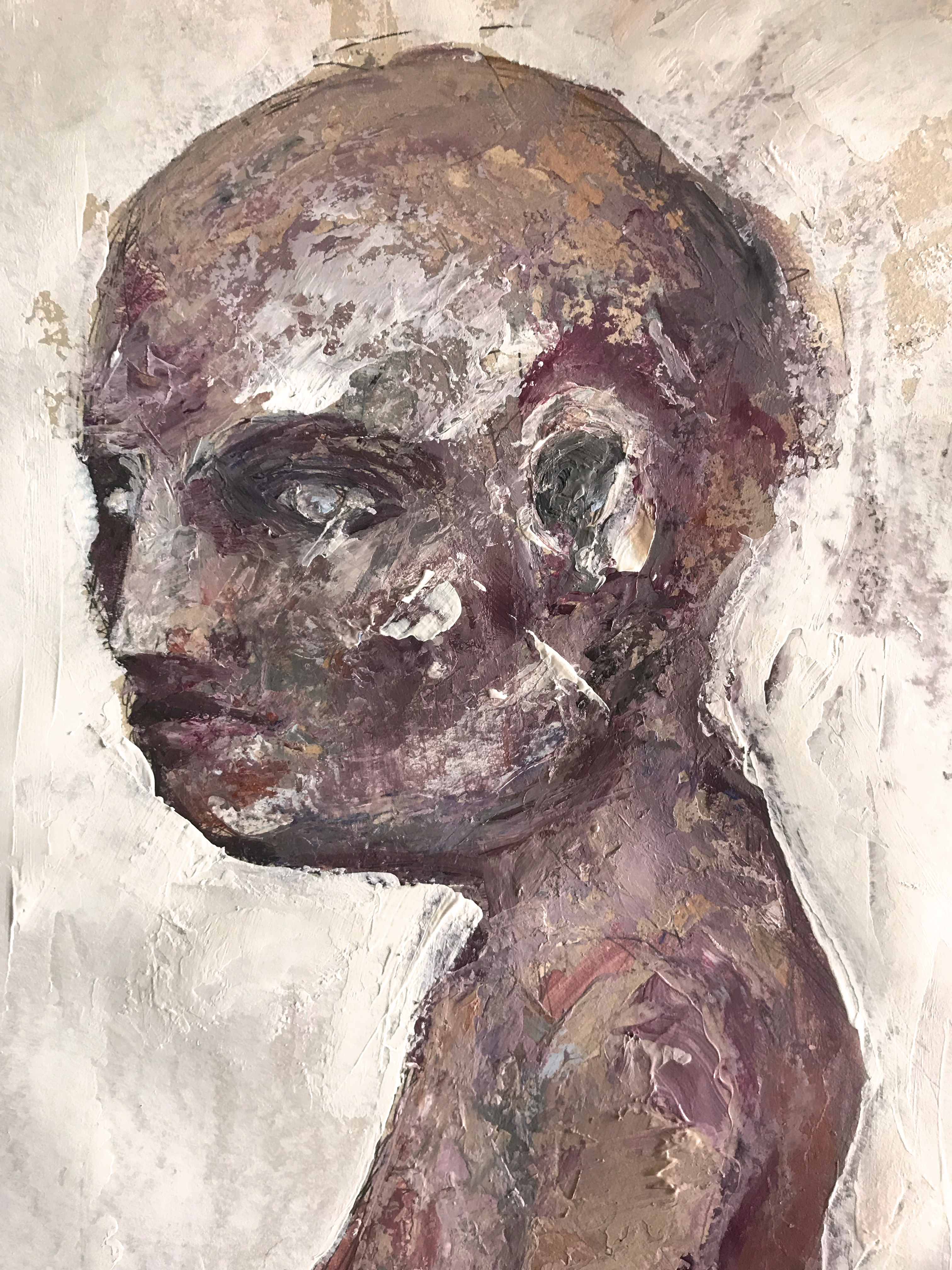 Creatures
, 2017-2019
Series on paper, mixed media, dimensions variable.
1. Untitled (You and me), 2018, Acrylic and Pen on Paper 120gsm, 176x264cm
2. Felt cute might delete later, 2019, Acrylic, Sand, Soil on Paper 350gsm, 120x80cm
---
Why is there so little that moves you? Because we want to ignore evil and deny the body.1

Looking under often denied emotions such as isolation, pain, solitude and grief Joao creates ascetic and impotent portrait of ambiguous creatures thus revealing our inner distress.
Departed from gender and culture these beings reveal the flesh as a construction of our inherent trauma and anxiety associated with our experience.
These characters wear their bare skin without masks and usually take very formal portraiture poses, trying to conceal their emotions in a dark seclusion. But the shape and texture reveals every mark of anguish, pain, sin, guilt, trauma and grief in one being of angst. These bodies undertake a certain reflection of our body as an intimate ruin.
Exploring the complexities of identities, these figurative creatures are embodiments of society's darker themes such as death, war, grief, and desire.
Thus, these portraits rather than representing an actual person, they represent an emotion or a state of mind. The often ambiguous and genderless form represents our complex relationship between our identities and our bodies, expressing emotions and feelings that are at the core of what means to be human.
The nude instead of sexualised here appears damaged, dimpled, or altered to express our vulnerble yet serene contemporaneity.
Common themes include gender and sexuality, guilt and innocence, violence and tenderness.
---

1. Marlene Dumas, Death as a model, Originally published as De uitputting van de muze, W139, Amsterdam, 1990, p.16-25