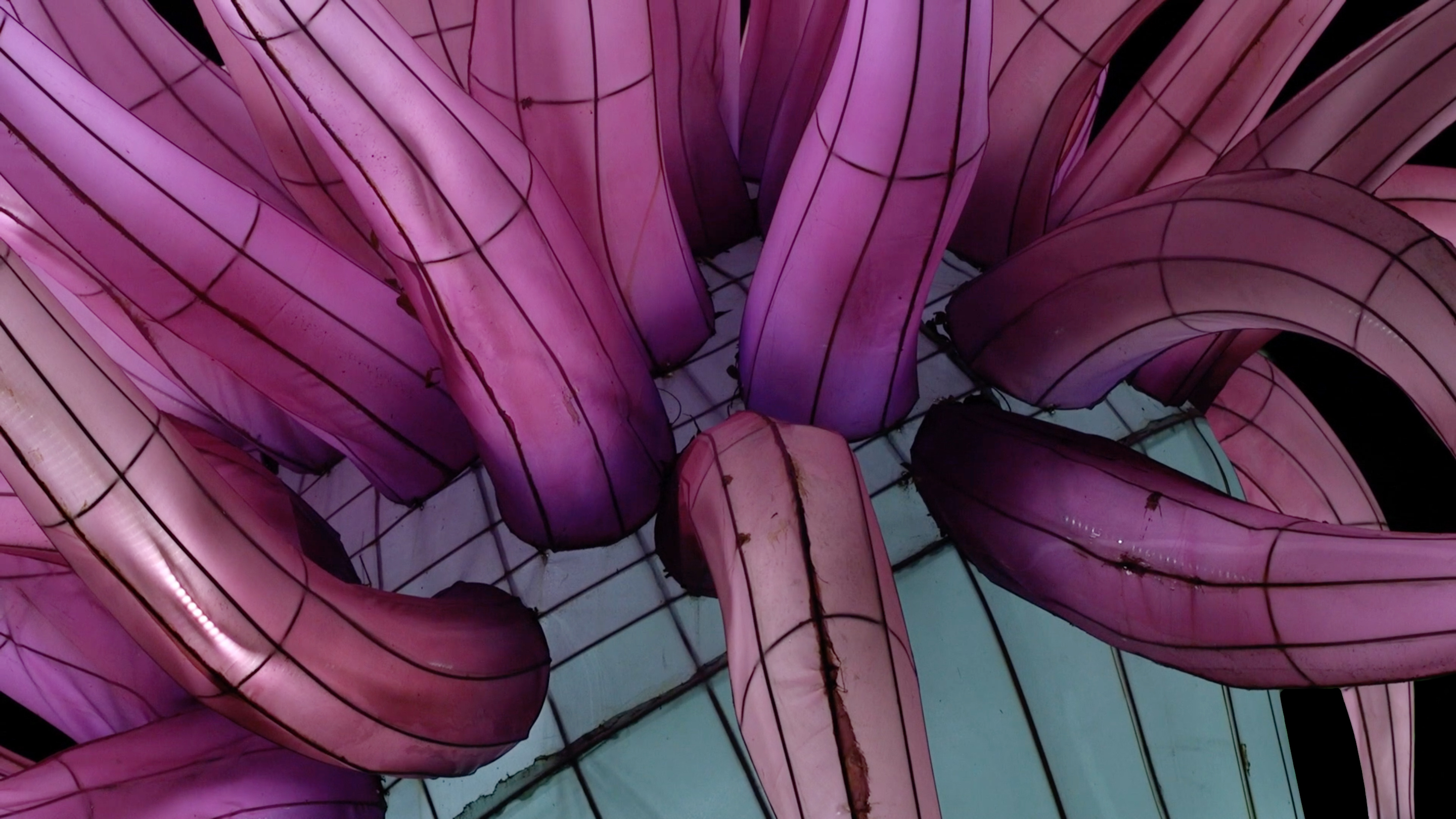 Paraísos Artificiais
, 2023
Mixed media installation
Dimensions Varibale
3+1 AP
Installation view during Paraísos Artificiais at MUHNAC — National Museum of Natural History and Science.
---
Exhibition project resulting from an artistic investigation by João Bragança Gil and researcher Beatriz Medori (member of the CIUHCT and PhD student at the Faculty of Sciences of the University of Lisbon), around the Tropical Botanical Garden of Lisbon at the National Museum of Science & Natural History, curated by Sofia Marçal.
The exhibition
Artificial Paradises
(2023) is a tripartite installation that brings together various supports — photography, film, sound, objects and techno-scientific devices — to deconstruct systems and structures for representing exotic and tropical imagery. Continuing a reflection on landscape, and working with time as a medium, João Bragança Gil's quasi-archaeological practice has been constructed between these two heterotopic axes, worked on in sequences of minimal gestures. In this exhibition project, the artist proposes an admittedly fragmented, anachronistic and asynchronous installation, which is typologically revealed in three dioramas. This triptych is inhabited by devices of representation, storage, conservation and production of knowledge and entertainment; that unfold between biographical, scientific and cinematographic references; in an overlapping of desynchronized repetitions provoking a constant re-reading of a complex web of relationships in time. This permanent tension between various temporal layers of exotic and tropical imaginaries has the Belém Tropical Botanical Garden as its epicentre, mediated as a living archive, which ontologically expands beyond its geographical limits to question affinities between science and entertainment — popularization, specularization, and science fiction.
— Beatriz Medori, 2023
---
︎ Full Text & Detailed Info on Works [ENG]

︎ Press Release [PT]

---
Technical Team:
Artist : João Bragança Gil
With Researcher : Beatriz Medori
Curated by : Sofia Marçal
Support:
República Portuguesa – Cultura / Direção-Geral das Artes ; Universidade de Lisboa / Museu Nacional de História Natural e da Ciência ; CIUHCT : Centro Interuniversitário de História das Ciências e da Tecnologia ; Objeta - Produção de Arte ; Casa Santos Lima
Special Thanks:
Ana Godinho Coelho ; Cláudia Castelo ; Marta C. Lourenço ; Maria Alves de Sousa ; Aviva Obst ; Carolina Trigueiros ; Diogo Bolota ; Henrique Pavão ; Vera Midões ; Pedro Andrade ; César Garcia ; Ana Isabel Correia ; Cristina Duarte ; Palmira Carvalho ; Maria do Carmo Elvas ; Sofia Lovegrove ; Ana Simões ; Paula Brito ; Marta Stilwell ; Joana Subtil ; Manuel Barbosa ; Isabel Cordovil ; Objeta - Produção de Arte ; Paulo Gaspar