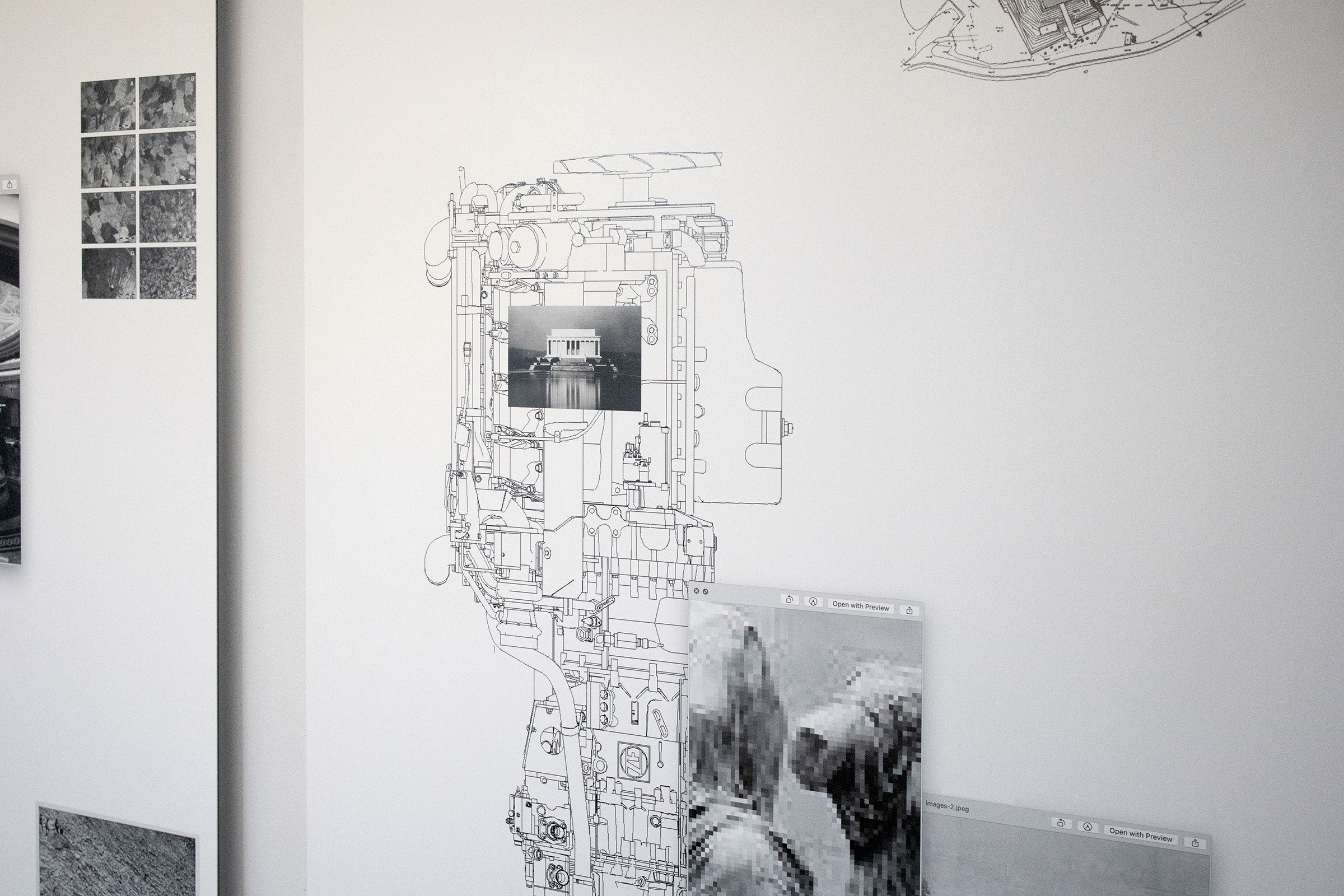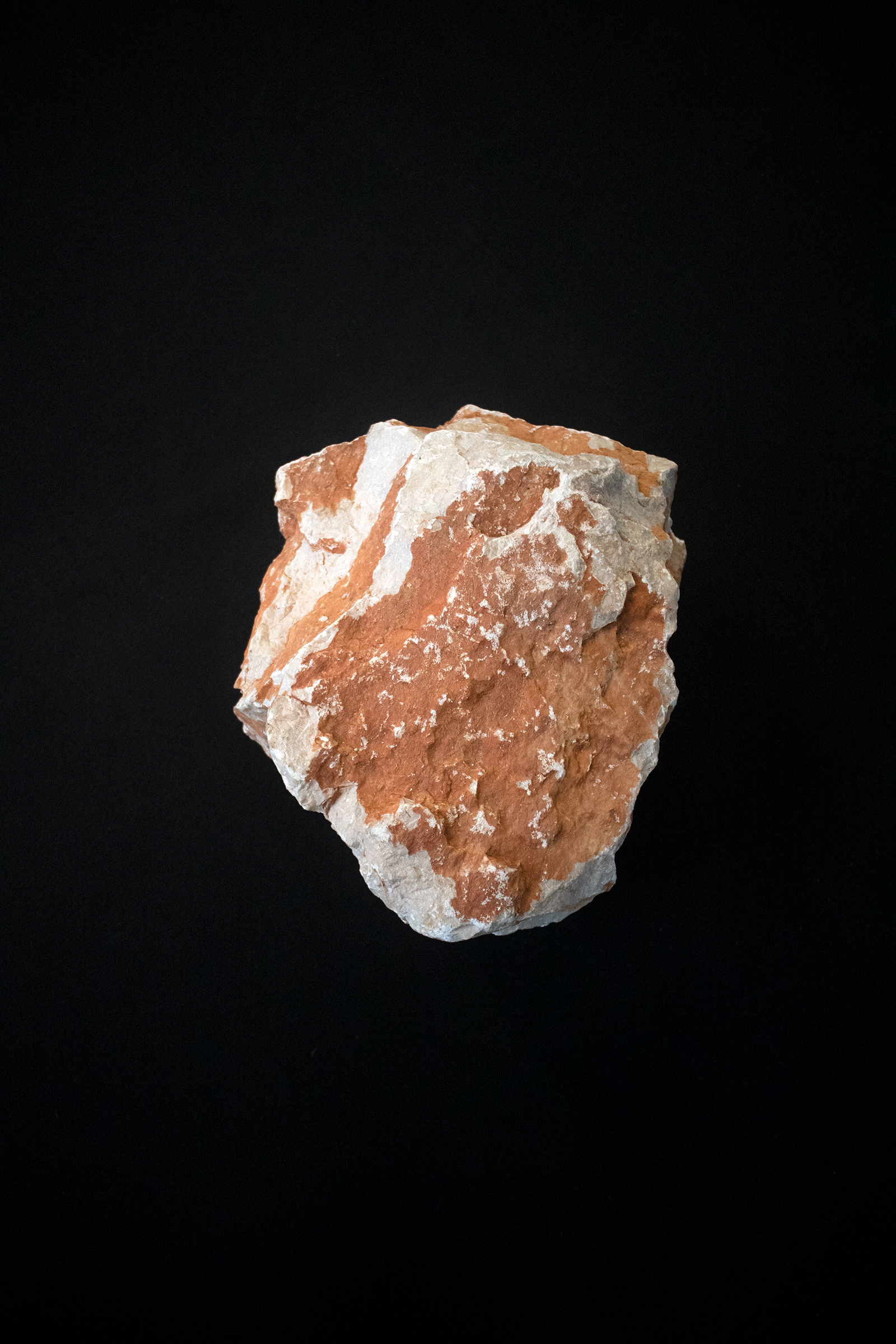 Uncertain Strata
, 2022
Inkjet Print on Baryta 325gsm on Dibond A0 1189 x 841 mm; Royal Limestone.
Dimensions Variable
3 + 1 AP
Installation view during
Uncertain Strata
at EGEU. Photos: João Bragança Gil
---
O arquivo é o verbo, o lugar que une a história discreta e a história visível, a tentativa de mostrar no mesmo olhar o espaço de dentro e o espaço
de fora. No caso, a rocha suspensa, ainda solo invisível sob os pés, e a rocha trabalhada, transformada, obliterada, com que as cidades pontuam a paisagem. O mesmo para o toque, para o olhar. Ainda pronunciamos os mesmos castelos de vapor.
— Guilherme Vilhena Martins, 2022 (Excerpt)

Uncertain Strata (2022) is a collection of images and artefacts, an expansion of the themes proposed by ANTICLINE (2020).
The works propose a 'rearrangement' of the notions of the archive, by escaping from a traditional disciplinary classification, which intends to suggest a holistic and ambiguous understanding of the exploration of stone. Thus, this project aims at highlighting and drawing connections between some of the technological, cultural and socio-political production in order to deconstruct the complex web of agencies transforming this landscape over time.
---
Special Thanks: Maria Alves Sousa; Beatriz Medori; Diogo Bolota; Henrique Pavão; Objeta; Francisco Raposo; Bruno Herculano João; Patrícia Lima; Cláudio Melo.